New to AnimePaper? Join our community today!
things i like: anime,games,music and sleeping.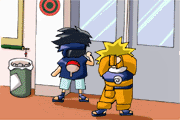 favorite anime shows: bleach,eureka 7,samurai champloo,naruto,trinity blood,vandread,ghost in the shell,hellsing,fullmetal alchemist,eiken,samurai 7,street fighter 2,samurai deeper kyo,neon genesis evangelion,inuyasha,scryed,trigun,cowboy bebop, mirage of blaze, blood:the last vampire,black magic m-66,saiyuki reload and aero-troopers.
favorite games: naruto ultimate ninja,devil may cry,street fighter,resident evil,kingdom hearts,final fantacy,zatch bell,ghost in the shell,fullmetal alchemist,.hack//gu and all the socom navy seals games.
favorite music: rap and japanese music.
favorite card games: naruto ccg.
favorite color: bloody red
foods i like: spicy food and ramen
top 10 favorite anime
1.naruto 2.bleach 3.trinity blood 4.eureka 7 5.ghost in the shell stand alone complex 2nd gig 6.ghost in the shell stand alone complex 7.fullmetal alchemist 8.samurai deeper kyo 9.inuyasha 10.hellsing
things i love:being alone in the dark.
people i love: my deseased family.